You've been working hard on physically scanning documents in the office and then forwarding them to other parties. Now it's time to use a document scanning software solution to increase efficiency and boost productivity. Automated document scanning software helps to reduce costs, including document retrieval expenses, recreating lost files, reduce risk, and achieve compliance.
Document scanning and indexing software provide an electronic version of the hardcopy records either upfront or as-needed basis. Documents are indexed, organized, and classified.
Best Document Scanning Software for PC
The following list of 11 Best Document Scanning Software will help you choose the best Document Management Software. Scanner software is available for Windows, Mac, Linux, and Android
The comparison table below compares OCR(Optical Content Recognition), Cloud Storage, Platform availability, Free versions, and Price.
| Software Name | OCR Available | Cloud Storage | Free Version | Platform | Paid Version |
| --- | --- | --- | --- | --- | --- |
| Adobe Acrobat DC | Yes | Yes | Yes | Windows, Mac, Linux, and Android | $192 |
| Readiris | Yes | Yes | No | Windows and Mac | $49 |
| ABBYY FineReader | Yes | No | No | Windows and Mac | Windows - $199, Mac - $119 |
| VueScan | Yes | No | Free with WaterMark | Windows and Mac | $49 |
| ScanSpeeder | No | No | No | Windows 10,7,8.1,8 | $29.9 |
| FileHold | Yes | Yes | Trial 30 Days | Windows | $18/month/user for 20 User |
| PaperScan | Yes | No | Yes | Windows and Mac | $149 |
| Alaris Capture Pro | No | No | Trial 30 Days | Windows and Mac | On Request |
| NAPS2 | Yes | No | Yes | Windows and Mac | - |
| CloudScan | No | Yes | No | Online | Subscription - $20 |
| SimpleIndex | Yes | No | Trial 30 Days | Windows | Workstation - $500 |
1. Adobe Acrobat DC(Document Cloud)
Adobe Acrobat DC is easy to use and one of the best software available. With the Adobe Acrobat DC user can compress, decompress, edit, merge, split, review, and sign pdf. It is easier to work across computers and mobile devices. It is available on all platforms like Windows, Mac, Linux, and Android. Adobe Acrobat is integrated with adobe document cloud which provides cloud storage for sharing the document with workflow management and email management. Work with a team and collaborate with a single document or multiple documents in real-time across all platforms. Features like real-time activity notifications and on working mobile, a tablet makes adobe acrobat DC unique.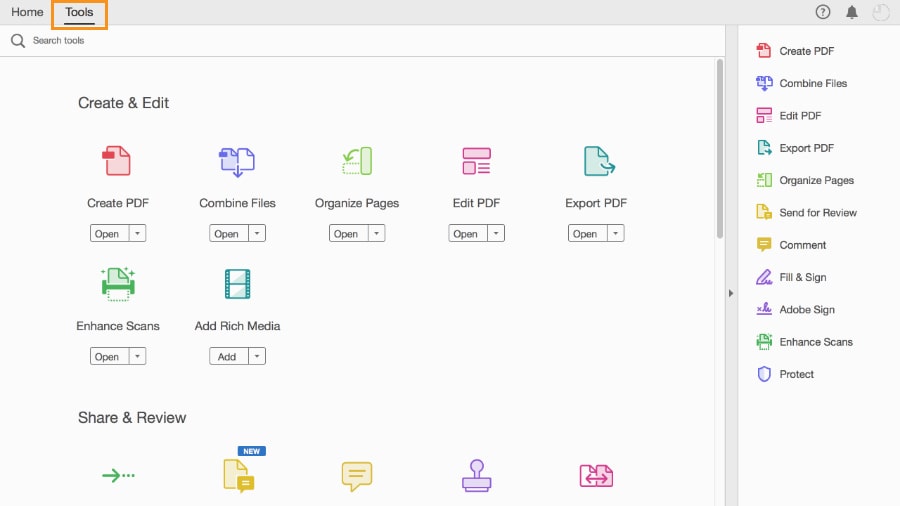 Pros
Work with a team and collaborate

Complete multi-device PDF solution

Available in 28 language

19+ operating system support

Technical support Available

Free Version Available (with limited features)

Collaborate in real-time on all platform

IAM(Identity and Access Management) on different levels

Cloud sharing with sharing enabled

Email workflow

Signature collection simple

Work on PDF on a mobile device
Cons
The minimum RAM requirement is 2GB

Application is too large more than 1GB

Complicated to customize the interface

OCR proofreading features not good

Frequent crashes and freezes
Pricing
Acrobat Pro DC - $192 annually(subscription-based)
2. Readiris
Readiris is more OCR focused. With Readiris, users can aggregate and split, edit, and annotate, protect and sign PDF. Readiris is a global solution to convert, edit and transform a paper document into a digital format of the user's choice. The software is user friendly and supports all file types like indexed PDF, Word, PowerPoint, Excel, JPG, Audio, and ePub. Readiris has a unique feature to export a document in all formats or many formats with one click. It supports 100+ OCR languages. Also, user can export text as an audio file, enabling to listen to books, image, and document.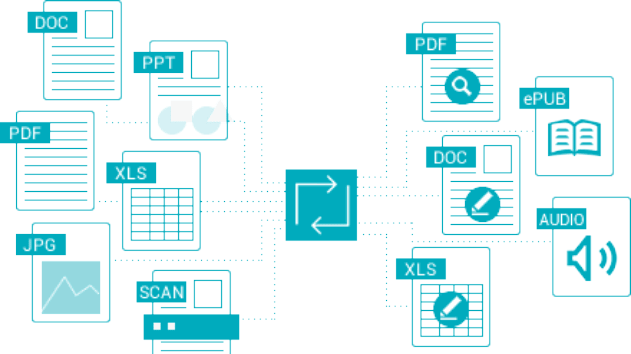 Pros
High-speed OCR

Wide range of file format - PNG, TXT ,RTF,BMP,TIFF ,ODT, ePUB, GIF,JPEG and HTML

Supported Operating system - Windows 7, 8, 10

Possible to edit text embedded in an image using OCR

Annotate and comment on PDF

Good for collaboration

Security to protect, sign PDF

Software available in 26 languages

Supported OCR language - 100+

Scanned text can be shared with multiple users for sign and review

Best PDF/A solution

Batch processing of document

Export to Office formats
Cons
No keyboard shortcuts

Options like align, insert clipboard are missing

Most features are in a higher pricing model
Pricing
Readiris PDF 17 - $49

Readiris Pro 17 - $69

Readiris corporate 17 - $99
3. ABBYY FineReader
ABBY FineReader is one of the best software available. With ABBY FineReader users can create, edit and organize PDF. Scanning and editing documents are made easy. ABBY FineReader has compare feature which allows users to keep track of the changes made by the users. A feature like the Hot Folder tool makes ABBY FineReader unique. The software supports automatic indexing and classification of the document using AI. Also, OCR accuracy can improve up to 99.8% on Mac. Using Mac ABBY FineReader software enables users to save a document in PDF/A for long term archiving.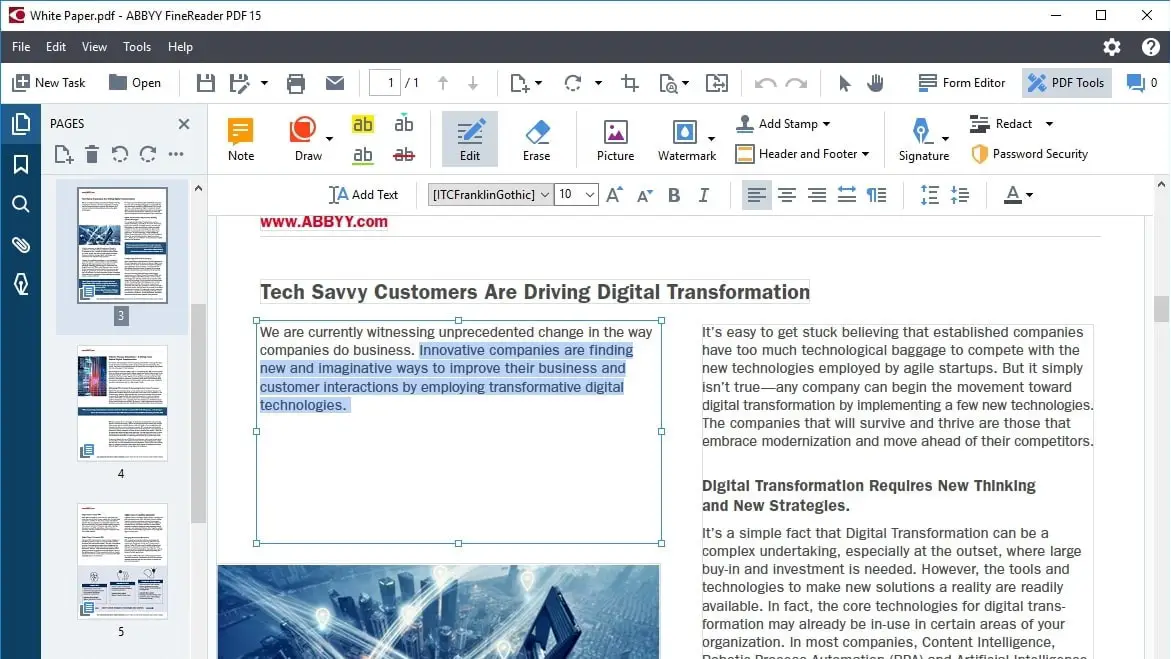 Pros
Create fillable PDF forms

Collaborate in real-time

Flexible licensing - per seat, concurrent, remote

OCR recognition language - 198

Compare feature

Documents can be automatically be scanned using Hot Folder Tool

Convert formats like Excel, Word can be converted into PDF format

Smooth search feature for OCR result

Automatic indexing and classification

The document scanning process is quick
Cons
No version control

No support to full-text indexing feature
Pricing
Standard version - $199

Corporate version - $299

Mac version - $119.9
4. VueScan
VueScan is a freeware software, it is focused on photographs and negatives. VueScan works on any scanner user may be using, VueScan reverse engineered 6500 scanners and included built drivers for working with any scanner. The scanner that doesn't work under an OS like Canon CanoScan LiDE 100 doesn't work on Windows 7 but VueScan is compatible with Scanner. Features like scan with Flatbed and Automatic Document Feeders make VueScan unique.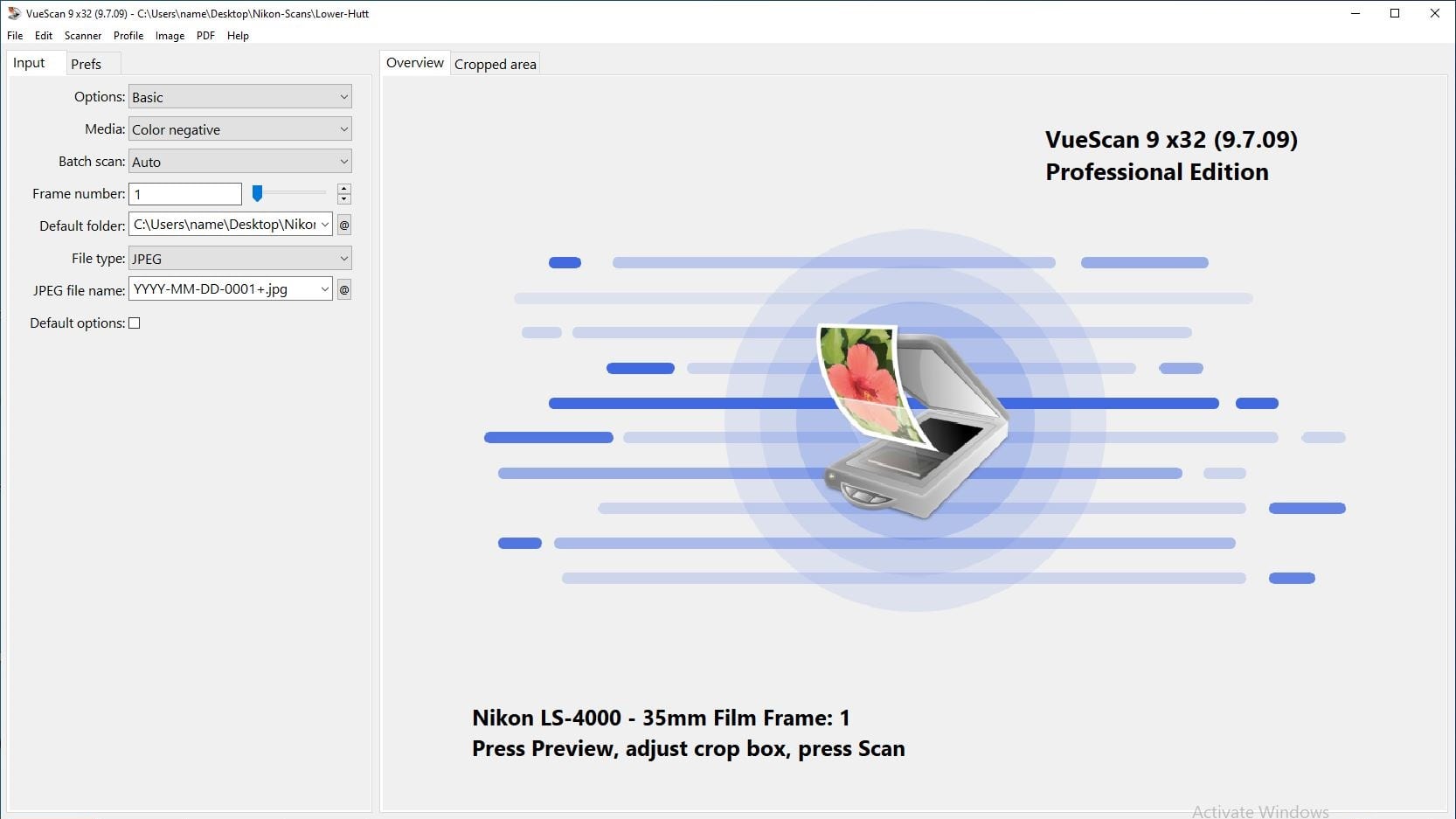 Pros
VueScan works on any scanner

Scan with Flatbed and Automatic Document Feeders(ADF)

Automatic color detection

Support small document size

Scan JPEG or TIFF

Scan multiple photos on the flatbed

Video support

Supported OS - Windows, Linux, and Mac
Cons
Complicated to understand

User interface not good

The sticky watermark at bottom of the page or document
Pricing
Free with WaterMark

Standard - $49.9

Professional - $ 99.9
5. ScanSpeeder
ScanSpeeder scans documents with the click of a few buttons. ScanSpeeder allows multiple documents to be scanned together on the flatbed scanner. The tool automatically separates images that are scanned together and can be saved as a different image file. Also, the tool allows restoring faded photos with one click.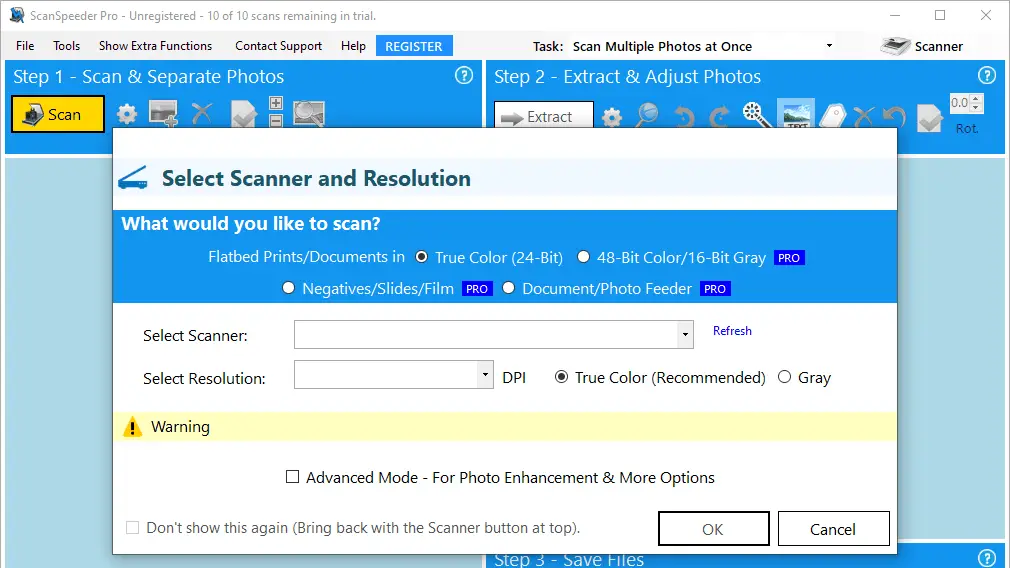 Pros
Scan comment on the back of photo or document

Fast and easy

Scan multiple photos at once

Cost-effective

Auto separate photo from multiple photos while scanning

Scan slides and negatives

Direct scan from photo album

Auto fix images

Supports WIA and TWAIN drivers

Photo and document feeder support

Supported OS - Windows 10, 7, 8.1, 8 and vista
Cons
Error while scanning sometimes

Edge detection of the photo is not accurate
Pricing
Standard Edition - $29.95/year

Pro-Edition - $39.95/year
6. FileHold
FileHold is a Document Management software system used to Organize and archive documents. The software has excellent document scanning as well as text capture tool OCR. The scanned documents are indexed which can be searched and control documents from anywhere. Beneficial for a large corporate organization that has continuous document workflow.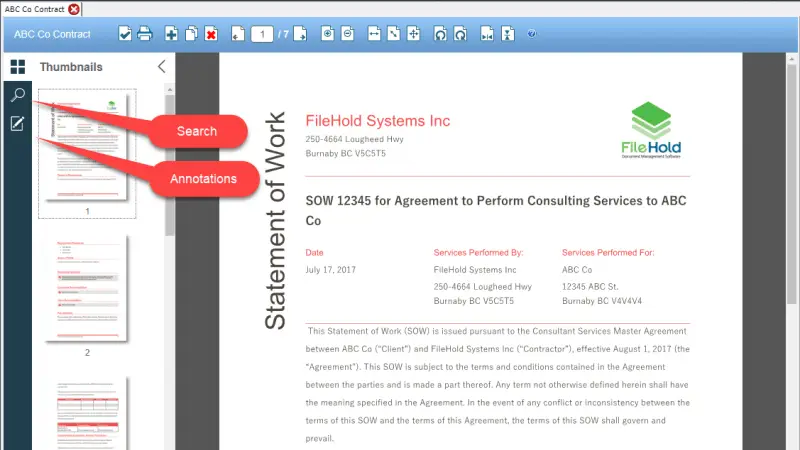 Pros
View and Approve document anytime, anywhere with mobile FileHold

Electronic document workflow with enabled collaboration

Scalable

Client-server document management

Direct integration with Microsoft Office suite

Supported OS - Windows and Android

Detect data type using OCR

Support WIA and TWAIN drivers

IAM(Identity and Access Management) Support

Color customization
Cons
Data storage controlled by the third party

Complicated demo video and trial
Pricing
Free Trial - 30 Days

Express version - $1000/year up-to 5 user

Enterprise version - $18/month/user for more than 20 user
7. PaperScan Software
PaperScan is a powerful TWAIN and WIA scanning application. PaperScan has a wide range of output formats with post image processing like color adjustment, color space conversion, effect, filter, and crop. The software also has features like PDF encryption support, flatbed and document feeder support, and Duplex scanning which make PaperScan unique.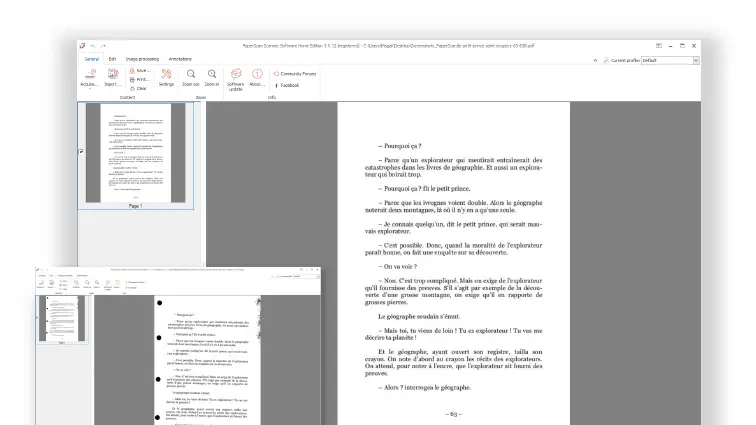 Pros
Output formats available - PDF/A, TIFF, JPEG, JPEG 2000, PNG and WEBP

PDF encryption

Flatbed and document feeder support

Duplex Scanning support

Perform a wide range of image adjustment/enhancement

Annotate with a sticky note

Rubber stamp support

300+ language support

Batch scanning support

Image printing

Single page scan format

Digital signature
Cons
Displays ads

Not possible to use with cloud
Pricing
Free Version - $0

Home Edition - $79

Professional Edition - $149(Single License)

Professional Edition - $599(Site License)

Professional Edition - On Request(Volume license)
8. Alaris Capture Pro
Alaris Capture Pro is one of the best tools for high volume scanning. The software comes with a smart GUI (Graphical user interface) with the capability to auto-scale GUI to fit many images on the screen. Alaris Capture Pro directly integrates with Microsoft SharePoint to share information, also it can scan a high volume of multiple documents simultaneously.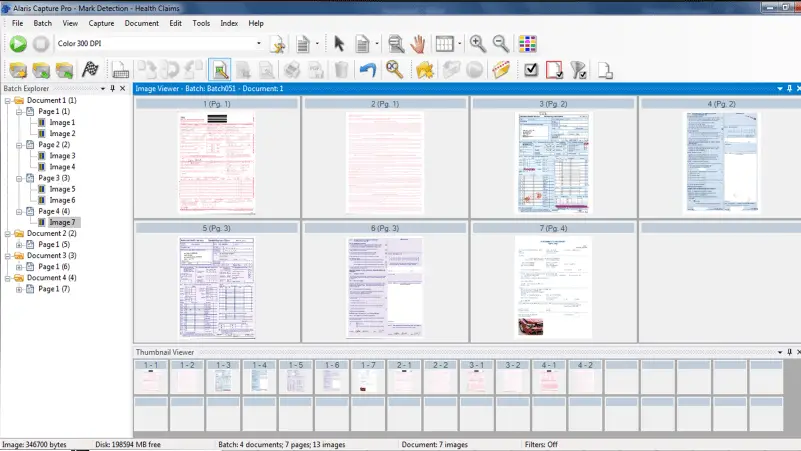 Pros
Smart GUI - auto-scale GUI to fit images

Data capture

Document indexing and sophisticated scanning

Scan up to 25,000 pages per day

High-speed document scanning

Barcode Reader

Document protection like encryption

Integrated with WIA and TWAIN drivers

Streamline Workflow
Cons
Single document scanning not possible

One-click scanning option not available

Rotate and crop feature not available
Pricing
Free Trial - 30 Days

Smart Touch Technology Price - On request
9. NAPS2
NAPS2 stands for "Not Another PDF scanner 2". NAPS2 is open-source software that is maintained by Ben Olden-Cooligan on GitHub repositories. NAPS2 allows scanning documents to PDF format and other file types. Features like support to command-line interface for scripting makes NAPS2 unique. Also, the software enables the custom ordering of pages and custom image-processing features.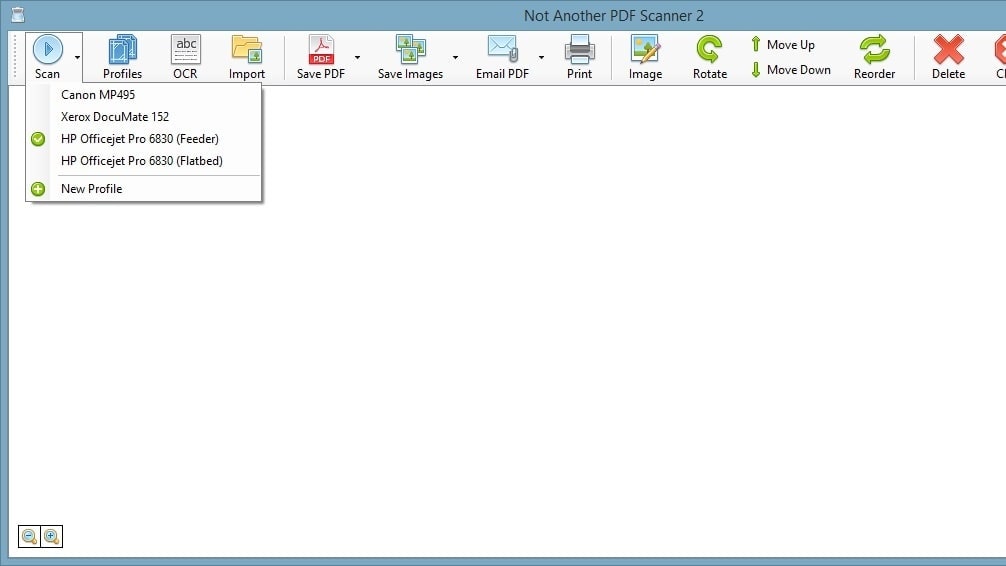 Pros
Developers can collaborate on GitHub to improve technology

Scan with a single click

IAM support

Email workflow

Output formats available - PDF, TIFF, JPEG, and PNG

Compatible with WIA and TWAIN drivers

Automatic document feeder

Rotate, crop, and rearrange scanned image

Supported OCR languages - 100+

Software available in 40 Languages

Supports Command-line interface

MSI installer and application-level configuration

Open Source
Cons
Simple interface for Corporate companies

Only available in Windows
Pricing
10. CloudScan
CloudScan is online software that doesn't require any installation on the computer the user-friendly website makes scanning of documents simple. CloudScan can be used directly from any modern browser. The online Software can scan documents inside a web browser without having to install anything also it works with any TWAIN. Features like online scanning make CloudScan unique.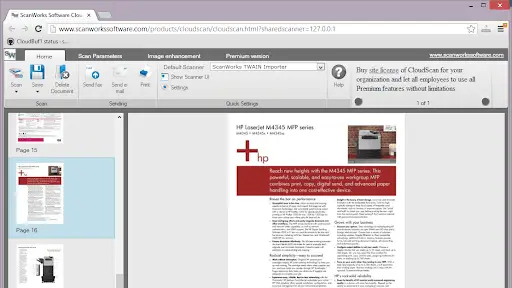 Pros
Scan Document or picture to PDF, PDF/A, TIFF

Improve image quality during scanning

Work with TWAIN drivers

Scan directly inside a web browser

Export to Google Doc or Microsoft SharePoint

drag and drop feature

Easy color configuration

No setup Required

User-friendly website

Easy to understand Settings
Cons
Features are Basic

Expensive and pricing tier not modeled right
Pricing
Subscription based - $20 monthly

Site License - $990

Organization license - $1990
11. SimpleIndex
SimpleIndex is an affordable and simple document scanning Software. SimpleIndex manages multiple document processes in a single workflow the software also has good performance in handling large files.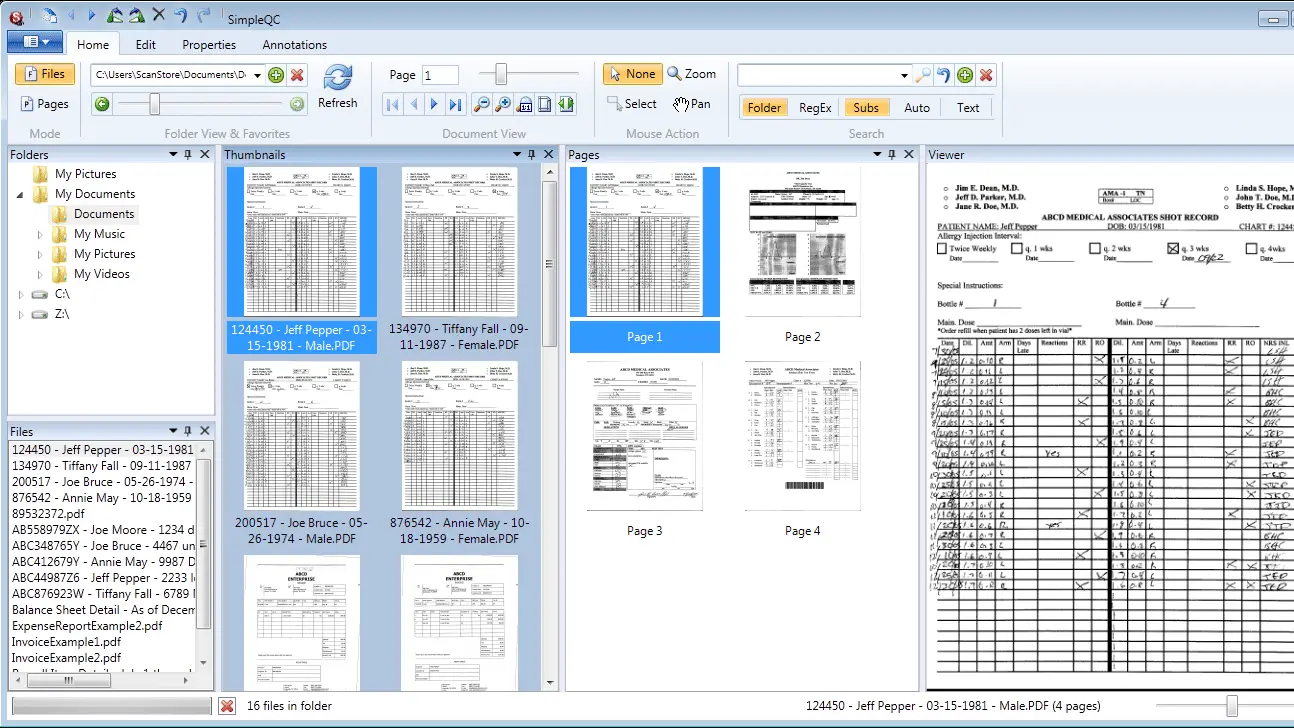 Pros
Streamlined interface

Barcode recognition

Dynamic OCR

OCR recognition language - 100+

OMR(Optical Mark Recognition) to mark checkboxes

TWAIN drivers Scanning

Supports new image format - PCX, TGA, WMF, EMF, PSD, WBMP, TLA, and PCD

Batch document scanning

Disaster Recovery
Cons
Expensive for small business

Supported OS - Windows only
Pricing
30 Days Free Trial with full working features

Workstation version - $500

Concurrent version - $1250
Conclusion
These scanning and editiing software can work like magic. So, go for a free trial for any of these software